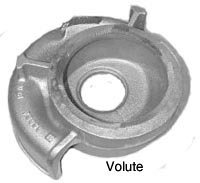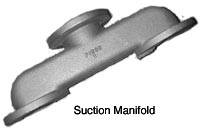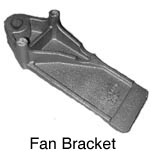 We believe in doing one thing and doing it right that's why we make castings - because it is our expertise. We don't machine or heat treat castings - we partner with local experts who machine  and heat treat castings.  Whether you want a rough casting or a fully machined and painted casting you get your part the way you want it.  You get the benefit of one order and one invoice, and your part is taken care of by experts through and through.
We focus on you, the customer.  When you call you talk to a real person not a phone tree or voicemail system.  When you ask a question we will get you the answer and if we don't have it we will figure out the answer and get back to you.  We know that as a casting buyer you have a demanding job and sometimes things slip through the cracks.  When it happens and you need your castings as soon as possible, we will try to work with you to get your castings out the door as soon as we can.
We have experts in Lean Manufacturing on our staff.  They have been trained to identify areas of wasted resources and improve flow so that every step adds value to the process.  This results in efficient casting production and finishing that keeps us competitive, and producing high quality castings.
We have Flexible Scheduling.  We do our best to help in an emergency we can  run 1, 5, 100 or 1000's of pieces depending on your needs.